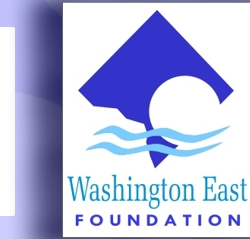 Washington East Foundation Technical Assistance Program

Washington East Foundation (WEF) is working with small business to help improve the economic strength of Ward 7 neighborhoods. WEF has developed the Small Business Technical Assistance Program to serve eligible, existing enterprises in Ward 7.
The intended result is to strengthen the economic opportunities of small business owners by:
Improving and retaining existing small businesses
Guiding start-up entrepreneurs to begin and grow successful enterprises
Attracting entrepreneurs to neighborhood commercial corridors
Drawing more local customers who currently shop outside the area
Connecting businesses to certification opportunities
In order to reach this intended result, the WEF Small Business Technical Assistance Program will provide customized, one-on-one technical assistance to Ward 7 enterprises. The individualized assistance will include the following topics:
Merchandising
Property improvements
Sales and marketing
General business operations
Accounting and financial management (participating businesses may be eligible to receive a Point of Sales register and QuickBooks software and training)
Customer service
Small business certifications
Social and other web-based media
This WEF program is made possible through a grant from the DC Department of Housing and Community Development (DHCD).

For more information about how we can help your business, send an email to info@wefdirect.org or call (202) 621-2288.